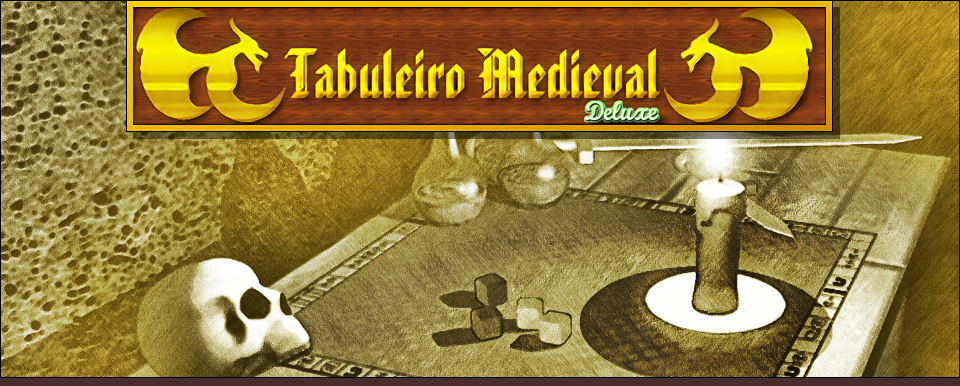 Tabuleiro Medieval Deluxe
A downloadable game for Windows
Tabuleiro Medieval Deluxe

NOTE VERSION:The Deluxe Version 1.2 fixes some bugs and the white background error on the board.
It seems that medieval people had more spare time that's why they created the games which could be played for hours. Tabuleiro Medieval Deluxe is an excellent example of a board game. Designed these days the game has adopted all the peculiarities of the genre and combined them with modern innovations. So, while playing Tabuleiro Medieval Deluxe you'll enjoy the slow pace of a typical board game (which can be played together with your friends) and the possibility to choose 1 of 5 classes for your character. The choice is not simple at all as there are Wizard, Paladin, Dwarf, Elf and Barbarian races - each with its weak and strong points. You throw the dice and pass the number of tiles which is shown on one of its sides. The board is combined of numerous tiles some of them have the images. If your final destination is one of such tiles you can gain or lose energy, collect health, strength and experience points, earn money or buy some equipment to attack your enemies or heal yourself. Each class has its square of luck which increases one of your characteristics. For instance, when you stop on the money tile you usually get 10 golden coins but if you are Elf and it's your square of luck you receive 15. Animated attacks, nice sound effects and pleasant music will help you dive in the medieval world for a long period of time. Download the ravishing board game Tabuleiro Medieval Deluxe right now and try your luck!

IN ADDITION TO THE GAME YOU ALSO TAKES THE EDITOR TO CREATE YOUR OWN CHALLENGES AND SHARE WITH THOSE WHO WISH!
HAVE FUN !!!


System Requirements
Windows /XP/Vista/7/8/10
Processor 800 Mhz or better
128 Mb RAM
90 MB HD Free
Download
Click download now to get access to the following files: