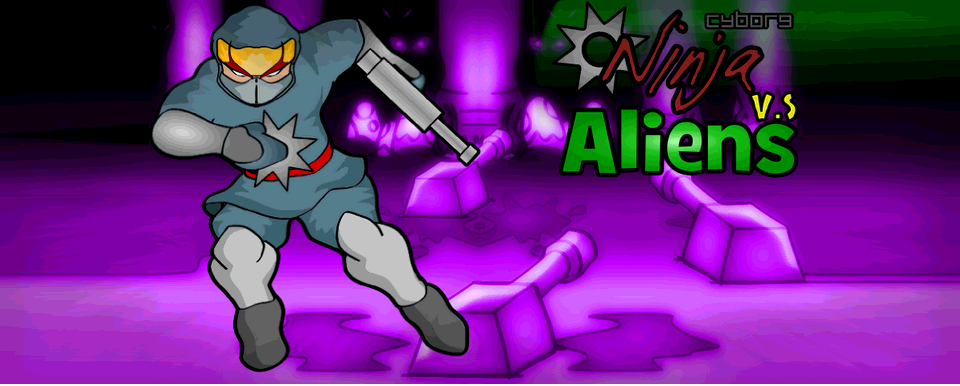 Cyborg Ninja vs Aliens
A downloadable game for Windows
Have fun with this free tower defense game!

In an ancient temple located in the mountains of Japan lives Ranu.
Ranu is a talented cyborg Ninja who can mount Units of war quickly through the use of his nano-robots.
His memory was erased and he is on a constant search for his past.
The monks of the temple offered to train him in meditation, thus helping
Ranu to bringing out his memories. In exchange, Ranu must protect
the temple against thieves who wish to steal the Golden Box, a relic that
is said to have belonged to Buddha, a box which he had received from a visitor
from the heavens.
Another also lives in the temple, a shrewd and sarcastic mercenary named Chu.The only reason of him being with you, is his skills in mechanics and robotics.Besides helping to keep Ranu operative, he is is also vital in the maintenance of the temple .
On one morning, news from around the world have announced a massive attack of aliens against planet Earth. In a few days his temple will also be threatened by these invaders. It seems that there is interest of the Aliens in this relic!
It remains to you protecting the temple and the relic! Gradually, you will advance until you reach the base of the attacking aliens , located inside a large forest, and find them, and finish Them !
Download
Click download now to get access to the following files: